HaMakor / UvA / Pardes, Amsterdam, November 25-26, 2016
Programme Kalla Jewish Spirituality
Friday November 25
9 am       Reception and registration
9.30 am  Rabbi Hannah Nathans, Opening Remarks
9.40 am  Prof. dr. Irene Zwiep, Kabbalah in Amsterdam – an Introduction
10 am      Heide Warncke MA and Ruth Peeters MA, The Kabbalistic Manuscripts of the Ets Haim/Livraria Montezinos*
10.30 am Dr. David Sclar, Spiritual Purpose and Social Critique in the Pietistic Writings of Moses Hayim Luzzatto
11.30 am  Coffee/tea break
12.00        Dr. Leo Mock : Spirituality in the Orthodox World
12.45        Lunch break (on your own)
2 pm        Workshops**
3.15 pm    Coffee/tea break
3.45-5 pm Workshops**
5.30 pm     Dinner (on your own)
8 pm         Kabbalat Shabbat service (upbeat)
Saturday November 26
10.30 am Meditative Shacharit Service
12.00       Rabbi Larry Tabick, Prayer and Meditation in Kabbalistic Tradition
1 pm        Lunch break (on your own)
2 pm       Workshops**
3.15 pm   Coffee/tea break
3.45 pm  Workshops**
5 pm        Closing remarks and Havdalah
* In 2016 the oldest still working Jewish library in the world, Ets Haim – Livraria Montezinos, attached to the Portuguese synagogue in Amsterdam, exists 400 years. On this occasion the Jewish Historical Museum organizes an exposition of Hebrew manuscripts: The glory of the Jewish Book.
De glorie van het Joodse boek. Go and see!
** Workshops are led by
Daniel Beaupain: Moshe, Mussar and Leadership
Rabbi Tamarah Benima: Dancing steps to Eternity
Petra ter Berg BA and Cocky Fortuin-van der Spek MA: Bibliodrama as a spiritual practice
Rabbi Lynn Feinberg, Oslo: What is Soul? Are we in the process of a paradigm shift?
Hazan Cindy Freedman USA: Mincha: An Oasis of Spiritual Time in a Workday
Rabbi Hannah  Nathans: Jewish Meditation, ancient spiritual practices
Hazzan Jalda Rebling, Berlijn: Singing Shirat HaYam – the song of the Sea
Rabbi Eva Sax Bolder, USA: Spiritual aging in the 21st century
Rabbi Larry Tabick, UK: Tikkun Ha-Nefesh – Repairing the Soul
The workshop schedule will be known in the week before the kalla.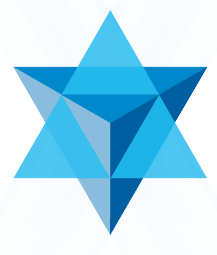 lezingen / workshops en sprekers / workshop leiders
Register now and profit from our early bird discount! registration