International Kalla Jewish Spirituality 2016
Daniel Beaupain
Moshe, Mussar and Leadership by Daniel Beaupain.
Long before Israel became a nation, H"S appointed Moshe as a leader. His mission: to prepare and lead the extraction of the Hebrews out of Egypt. He became the greatest ( Jewish) leader ever, a predecessor to all priests, prophets and kings. What made him the ideal type of leader from H"S perspective? It is told that he had a speech impediment and that he was the most humble person on the face of the earth. But he also had his moments of rage. Is this the type of leader H"S has in mind? Why?
In this session we will explore the attributes that shape  a person into becoming a leader, from  a Mussar perspective. Musar is a spiritual discipline.
Biography Daniel Beaupain

Daniel has been active as a management consultant and interim-manager. The past decades he transformed himself  through Tai-Chi practice and wisdom from the Sufi and Jewish Mussar tradition. Presently he practices as a legal guardian and he leads various lern-groups and Mussar va'adim . He also acts as principal  teacher of the Mussar Institute Europe.
                                                                                                                                               
Rabbi Tamarah Benima
Dancing steps to Eternity
Rabbi Tamarah Benima is deeply convinced that spirituality is rooted on the one hand in communal experiences of raised consciousness, and on the other hand on the biological 'dancing' of sexual courting. In synagoge we are – practically always – very far removed from both. What is left is a little bit of singing, but also that is – practically always – far away from its deep gut biological source. In this workshop we will not try to retrieve this (supposedly, she admits) ancient basis of spirituality, but we do try to create a spiritual dancing and singing experience, combining Sufi techniques with Jewish content, that touches the deep.
Biography
Tamarah Benima (1950) is a rabbi and journalist/columnist. At present she serves as a rabbi of three jewish congregations, two Reform (in the North of the Netherlands) and one independent (in Amsterdam). She is a Sufi since age 26. Thanks to her Sufi teacher Fazal Inayat Khan she started writing, became a rabbi and unwound (literally). She lives in Amsterdam and Berlin. Her latest book 'Joodser dan dit krijgt u het niet. De levenskunst van de Joodse Beschaving' (This is as  Jewish as it will get; the art of living of Jewish Civilization) (2015, Prometheus) has been acclaimed as "fresh", "new", "deep" and.. "hilarious at times."
---
Petra ter Berg BA and Cocky Fortuin-van der Spek MA
Bibliodrama as spiritual practice
In the bibliodrama workshop we deal with the text of the parsha of the week: Chayei Sara. We look, just like a midrash, for meaning in the white space around the black letters. We start with a warming-up. Then, after reading the text, we go into a role of a character of the story and meet each other. We finally take time for reviewing and to speak about our experiences with the text. Bibliodrama brings creativity to show up and enriches the own life story with new perspectives.
This workshop will take two sessions to complete the whole process.
Biographies
Petra ter Berg did gymnasium β and studied several years pedagogy (UvA). She was counselor at a ROC and teacher in NT2 and pedagogy. She graduated in 2015 with honors (BA) in Jewish Pastoral Care. Bibliodrama is part of this study. In her private practice 'Demamah' she uses bibliodrama as a spiritual practice.
Cocky Fortuin-van der Spek, is Christian theologian and conductor of bibliodrama. She is one of the teachers of the Dutch Centre of Bibliodrama and the "7evende Hemel". She graduated in 2013 with honors ( MA) the Master Interreligious Spirituality Studies at the Radboud University Nijmegen.
---
Rabbi Lynn Feinberg
What is Soul? new paradigm!
We are living in times of profound change. Some call it a paradigm shift – others that we are experiencing a global awakening and that we are beginning to see the fruition of prophesies of old as Earth and all her inhabitants are awakening to oneness consciousness.
From Kabbalah we learn that our Soul is a spark of God within us and that there are five levels of soul. What does all this mean and are there ways to understand our function as humans in relation to the Divine? As we are changing and growing in awareness, spiritual teachings that have felt true might now seem outdated and lacking. As we are evolving, we are awakening to a fuller expression of who we really are and have always been. However this also means that we need new models for how to understand ourselves as soul and what it means to be incarnated – soul embodied.
In this workshop we will take a closer look at the five levels of soul and our interconnectedness to the divine through through teachings and short meditations. This class is based on teachings from Soul Memory Discovery as taught and transmitted by Ellen Kaufman Dosick, LCSW. (www.soulmemorydiscovery.com)
Biography
Lynn Claire Feinberg has received her ordination as Rabbi and Spiritual Director from Aleph Jewish Renewal and has also been given the honorary title Eshet Chazon, Woman of Vision. Her education includes being an historian of Religion from the University of Oslo, a trained Astrologer and a Soul Memory Discovery Fascilitator. She has written a comprehensive introduction to, chosen and translated a compilation of texts from Talmud that is published for a Norwegian general public in 2012. After having led a Havura from her home in Oslo for many years she now mainly works as a Spiritual Director, writer and teacher using tools such as Soul Memory Discovery and kabbalistic Astrology in private sessions and workshops.
---
Hazan Cindy Freedman
Mincha: An Oasis of Spiritual Time in a Workday
Moments of calming nerves and focusing on priorities.
Spirituality and gratitude go hand in hand. We'll explore ways to enrich and experience a creative afternoon break and mindfulness shift, with reflection on gratitude and opening up to the Holy One of Blessing. Prayerful pause with intentional praise time in the afternoon, whether in shul or in one's own home or workplace. As Reb Zalman, z'l, wrote, "You don't have to be an expert in prayer or in music to sing to God. All it takes is intention."
Biography
Hazan Cindy Freedman has been serving HaMakom:The Place for Passionate and Progressive Judaism in Santa Fe, New Mexico since 2004. She received her cantorial ordination from ALEPH:Alliance for Jewish Renewal in 2014 and she has been a member of the Women Cantor's Network since 2005. She is a professional singer, guitarist, life cycle officiant and chant leader who thoroughly engages people in the power of prayer through music and sound.
Dr. Leo Mock
Spirituality in the Orthodox World
My own experience in different streams of the orthodoxy: the Jesjiva
Is orthodoxy spiritual?
Vision for the future: what to avoid in my opinion
Biography
Dr. Leo Mock (1968) studied Jewish history at the Bar-Ilan University after he attended a yeshiva in Israel. In addition he studied Ancient history at the University of Amsterdam. In 1999 he started teaching at the Hebrew department. Since 2010, Mock has been conducting a doctoral research at the University of Tilburg, where he also teaches Judaica. Mock published several works on Judaism and is closely involved in the journal Tenachon, a publication of PaRDeS, an institution that works on the uncovering of Jewish sources for a Jewish and Christian audience and to make interreligious dialogue progress. At the Jewish educational center Crescas Mock teaches various Rabbinical courses and he likewise writes a weekly column for their website. His Ph.D. thesis was on the concept of the Ruach ra'a, the evil spirit.
---
Rabbi Hannah Nathans

Jewish Meditation, ancient spiritual practices
Unknown to many, Jewish meditation has been part of the Jewish tradition since thousands of years. For two reasons it went underground. In ancient times it was deemed too dangerous for common people and became esoteric teaching for the scholarly elite. And the haskalah, the Jewish Enlightenment movement, which arose end of the 18th century, aimed at a rational Judaism. Mysticism and spiritual practices disappeared from the curriculum of  rabbinic seminaries, for some even to this day. High time to reclaim our spiritual heritage!
Jewish tradition knows a wide variety of kinds of meditation. We will make a short tour through the history of Jewish meditation from the temple period till today, discuss different kinds of Jewish meditation and their merits, and practice a few of them.
Biography Rabbi Hannah Nathans is founder and leader of HaMakor, Centre for Jewish Spirituality, where she teaches,  leads services and life cycle events, and is spiritual counselor. HaMakor is part of the Aleph Alliance for Jewish Renewal Network, and the only Jewish Renewal community in the Netherlands. And she is the rabbi of the Open Jewish Congregation Klal Israel, the only Reconstructionist community in the Netherlands. Previously rabbi of kehillat Beit ha'Chidush, co-founder and service leader of a small chavurah, management consultant, coach and trainer. Author of several books. Was one of the first to bring the enneagram, a psychospiritual system that has much in common with kabbalah, to the Netherlands. Hannah is certified as Jewish spiritual director / counselor. Originally a sociologist, Hannah now has an MA in Hebrew language and culture and received her rabbinic smicha from Aleph Alliance for Jewish Renewal.  www.hamakor.nl.
Hazan Jalda Rebling
Shirat HaYam – the song of the Sea
Shemot 15:1-18 is also known as the song of Moses.  Who sang it? Shirat HaYam has been written as an ancient system of chant. Dr Nissim Amzallag (Hebrew University) and Michal Avriel (Ben Gurion University) have uncovered a fascinating, ancient form of responsive singing. Chazan Jaclyn Chernett (EAJL London) created a practical version of his theory. Let us renew the experience of the ancient poetry as a spiritual tool!
Biography Hazan Jalda Rebling

I recieved smicha as hazan in January 2007 from ALEPH Alliance for Jewish Renewal. I am a cantor, and actress. I teach  jewish lore in stories and songs, in the traditions of the Maggidim, wandering from place to place. I am a worldly wise specialist for jewish music from medieval to modern times. I am specially appreciated for my interpretations of yiddishe lider, my pioneering work in research of jewish medeaval music, and for my interfaith work on T'hillim. I am founder of  Ohel HaChidush the first Jewish Renewal congregation in Berlin and Germany. I train shlichey tsibur  all over Europe, and  lead services in Scandinavia, England, Germany, Netherlands, Spain, France, Israel and the USA.
I initiated and cocreated, together with Hazan Jacky Chernett the T´filla Leaders European Retreat at the European Academy for Jewish Liturgy in London.
---
Rabbi Eva Sax-Bolder
Spiritual aging in the 21st century
Building on the teachings of Reb Zalman Schachter Shalom z"l (Aging to Sage-ing) and R' Rachel Cowan and Linda Thal (Wise Aging), we will explore how we can embrace life and live our elder years more consciously, joyfully and compassionately. We will discuss powerful tools for gathering and giving expression to the wisdom of our own ripening lives. This new vision of aging empowers us to harvest the wisdom of our life experiences by facing our mortality and learning from it, as well as developing a personal plan for healthy eldering. This transformative process is based in Jewish practices and the wisdom of other faith traditions as we plan for life completion.
Biography
Rabbi Eva Sax-Bolder received smicha through the ALEPH Rabbinic Ordination Program. She designs transformative learning and ritual opportunities, providing spiritual seekers with joyful and creative approaches to Judaism by integrating the expressive arts into her rabbinate. Rabbi Eva is certified as a spiritual director, Kol Zimra chant leader, and teacher of Jewish Mindfulness Meditation, Wise Eldering and Jewish Yoga.
---
Dr. David Sclar

Spiritual Purpose and Social Critique in the Pietistic Writings of Moses Hayim Luzzatto
Moshe Hayim Luzzatto's ethical tract Mesilat Yesharim is one of the most well-known, but also enigmatic, Hebrew books composed in the last several centuries. Luzzatto wrote the work in Amsterdam, where he settled after leading a controversial mystical-messianic movement in his native Padua. The group focused on Kabbalah and redemption, and, for intellectual, ethnic, and generational reasons, was vehemently opposed by the majority of the European rabbinate. In this session, we will read selections from the original manuscript of Mesilat Yesharim, which differs drastically from the influential printed edition. The texts provide insight into Luzzatto's spiritual purpose, which he based on Kabbalistic teachings, as well as his strong criticism of contemporary rabbinic culture.
Biography
David Sclar is a Post-Doctoral Research Associate and Lecturer with the Program in Judaic Studies at Princeton University. His PhD in History is from the Graduate Center of the City University of New York. He studies the history and culture of Jews in the early modern period. He is currently writing a book on the Italian kabbalist, pietist, and poet Moses Hayim Luzzatto.
---
Rabbi Larry Tabick
Prayer and Meditation in Kabbalah (lecture)
Meditations in the Kabbalah are of two types: those which are separate from traditional Jewish ritual practices, and those which are meant to accompany such practices. We will examine examples of both, but with an emphasis on the second type, known as kavvanot, 'intentions.' The first type will be represented by Abraham Abulafia, and the second by examples from the Ari (Isaac  Luria), the Ba'al Shem Tov and others.
Tikkun Ha-Nefesh – Repairing the Soul (workshop)
In this workshop, we will examine a meditation that mentally maps out the Ten Sefirot  of the kabbalistic Tree of Life onto the parts of the body as a means of spiritual cleansing and renewal. This meditation originated in the Zohar literature, but was augmented with additional material by later authors, including Hayyim Vital, down to the eighteenth century.
Biography
Larry Tabick was ordained a rabbi at the Leo Baeck College (London) in 1976. He currently teaches Kabbalah and Hasidism at Leo Baeck College. He serves Shir Hayim/Hampstead Reform Jewish Community, and is the author of The Aura of Torah: A Kabbalistic-Hasidic Commentary on the Torah (JPS 2014). He is married to Jacqueline Tabick, Britain's first woman rabbi, and they have 3 grown-up children, one of whom is now also a rabbi.
---
Heide Warncke MA and Ruth Peeters MA
The Kabbalistic Manuscripts of the Ets Haim/Livraria Montezinos
With the appearance of the Zohar in 13th century Sefarad, a new kind of Jewish spirituality began to form and spread. A few centuries later, the expulsion from Spain induced a change in the history of Kabbalah, steering its focus to messianic and apocalyptic expectations. However, the first conversos who arrived in Amsterdam at the beginning of the 17th century, knew very little about Jewish mysticism, or halakhah. They had to be reintroduced to their own traditions. By the time Shabtay Tzvi claimed to be the Messiah (in 1648) though, Amsterdam Sephardic Judaism was in full swing.
In the collection of Ets Haim Library, this year celebrating its 400th anniversary, many traces of the community's interest in Kabbalah, messianism and magic can be found. We will discuss a few of the manuscripts in that sphere.
Biographies
Heide Warncke was born in Hamburg and studied Semitic Languages at the University of Amsterdam. After finishing her study she became Project leader for the cataloguing of the old printed Hebraica and Judaica at the Bibliotheca Rosenthaliana, the Jewish Special Collections at the University of Amsterdam. As a library specialist she has also been working for several smaller Jewish Libraries in Holland. In 2012, she started working at Ets Haim – Livraria Montezinos in Amsterdam. This year she has been appointed curator of Ets Haim.
Ruth Peeters studied Semitic languages in Groningen and Amsterdam (University of Amsterdam), with a major in Hebrew and a minor in Arabic. Inspired by her then job as a bookseller, she wrote a thesis concerning modern Israeli young adult literature. In 2012 she started working for Ets Haim Library, where she became the head of cataloguing.
---
Prof. dr. Irene Zwiep
Kabbalah in Amsterdam – an introduction
In 1775 David Wagenaar, a young Amsterdam intellectual, sent a letter to Moses Mendelssohn. He humbly informed the philosopher that he was currently finishing his Hebrew translation of the Phaedon (on the immortality of the soul) and was compiling an index that should demonstrate the affinity between Mendelssohn's argumentation and traditional Jewish views as expressed in the Bible, Talmud and Zohar. Wagenaar's attempt to reconcile Enlightenment thought and a canon that emphatically included the Zohar invites us to explore the place of mysticism in the Amsterdam Jewish milieu before the end of the eighteenth century. This brief exploration should offer a context for the contributions on the Kabbalistic material in the Amsterdam Ets Haim Library (which celebrates its 400th anniversary this year) and on Moshe Chaim Luzzatto, who lived in Amsterdam between 1735 and 1743.
Biography
During the 1980s, I studied Classics and Hebrew and Jewish studies in Amsterdam and at The Hebrew University of Jerusalem. Upon my Ph.D. in 1995, I received a Frances Yates Fellowship at the Warburg Institute in London. Since 1997 I have held the chair in Hebrew and Jewish Studies (formally: of Hebrew, Aramaic and Syriac languages and cultures from the 1st century AD) in the Hebrew department of the University of Amsterdam. Since 2005, I have also been working in various administrative positions on faculty level.
In 2014, I held the Sigi Feigel Gastprofessur für jüdische Studien at the University of Zurich, followed by a research fellowship at the Katz Center for Advanced Judaic Studies in Philadelphia. In my 'spare' time I serve, among others, as chairman of the Academic Committee of the Levisson rabbinical training programme, as chairman of the Menasseh ben Israel Institute (a joint venture by UvA and the Jewish Historical Museum Amsterdam), and as the chair of the Jewish Educational Centre 'Crescas'.
My research focuses on Jewish intellectual history, with special attention to the history of Hebrew linguistics and Jewish philosophies of language, Jewish Enlightenment and European-Jewish scholarship and political thought in the eighteenth and nineteenth centuries.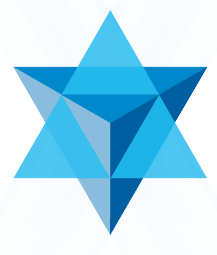 Go to registration form Kalla Jewish Spirituality. Register now and profit from our early bird discount!